Not your usual
nine-to-five
We don't believe in those monotonous 8 hours that some people call a job. However, we do believe in personal growth, pushing boundaries and a dream career – but most of all we believe in the culture that brings us closer every day and enables all of us to shape the path and progress of the entire company.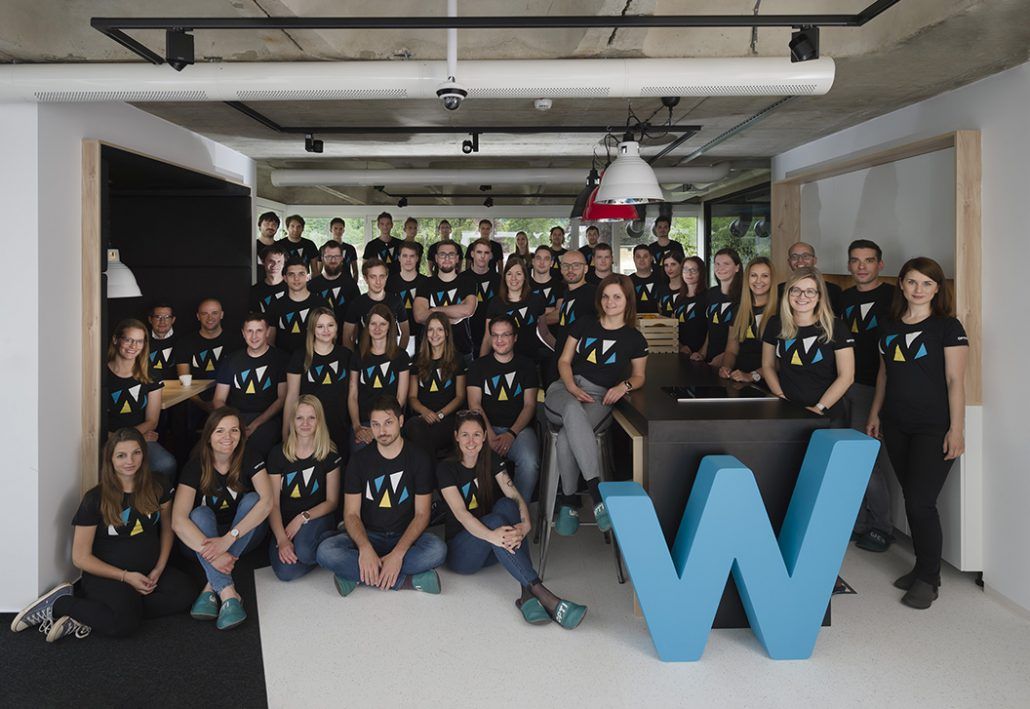 Our offices are flowing with positive energy, sharp ideas and, every once in a while, a beer or two.
We celebrate progress
We are firm believers in endless learning and in upgrading the type of work that awakens the butterflies in your stomach. We will regularly include you in trainings and workshops of your choice and provide you with new challenges – at home and abroad.
A well-stocked kitchen
We know that big ideas come with an even bigger appetite. That is why our kitchen cupboards are always full and our stove always warm.
Your own boss
It's the quality of work you do that really matters, not the number of hours you spend in the office. We believe you have a strong work ethic and can therefore plan your own schedule.
Sweet perks
For a work well done we will gladly stock you with indispensable technical "toys" and gadgets while promising to leave you alone for your birthday – it's paid leave, after all.
We like to hang out
We exchange our thoughts at our lunch breaks, when playing board games and, occasionally, when having a beer or two, while we grade our colleagues' cooking at indoor and outdoor picnics.
Sharing is caring
All rewards and profits that we get for our successful work are divided among the team members; it is only together that we can do our best work.
Do you see yourself
amongst us?
There are plenty of projects, but we're still missing a pair of hands willing to tackle them and make the online world a better place.
At Optiweb, we're not only proud of all our successfully accomplished projects but also of the culture we're building. Willingness to help and share knowledge and true team spirit are only some of the qualities we're proud of. If these are also the virtues you posses, you will undoubtedly fit in our team.




Urška Stanovnik
Chief Happiness Officer
More about working at Optiweb
In Optiweb, we changed our performance reviews with the "Coffee with the CEO". There we create a relaxing and positive environment and, despite the serious topic, try to maintain good relationships with everybody.
Read the article
Our year 2016 was incredible. For the year 2017 we have higher goals. We believe that we realize it.
Read the article