For two new brands of protein bars, Alfa and Delight, we built 3 different websites. Our client wanted to present each of the two brands, the male one (Alfa) and the female one (Delight) individually and in a more targeted manner. We created www.feeldelighted.com and www.unleashalfa.com. Additionally, we developed a store where both brands of bars are sold – www.alfandelight.com. 
As we wanted to stay true to the original concept we developed a gender-specific web design: lighter colours, softer lines and feminine typography for the Delight version and more masculine, clean design with bold colours and typography for the Alfa one.
Web store – home page
On the home page both brands are presented, each one in their native colours and style.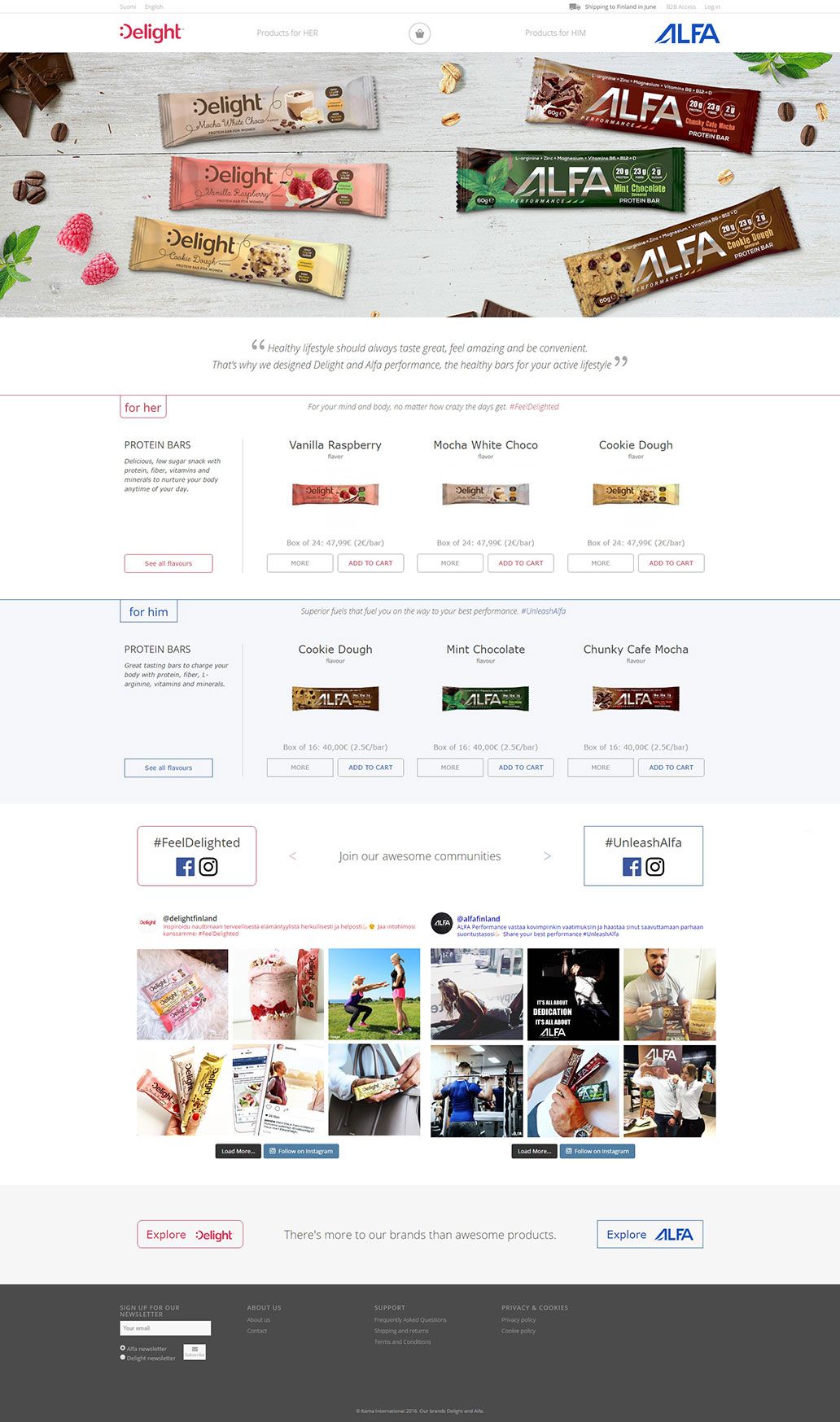 Product page
The purpose of this page is to present all three flavours at the same time.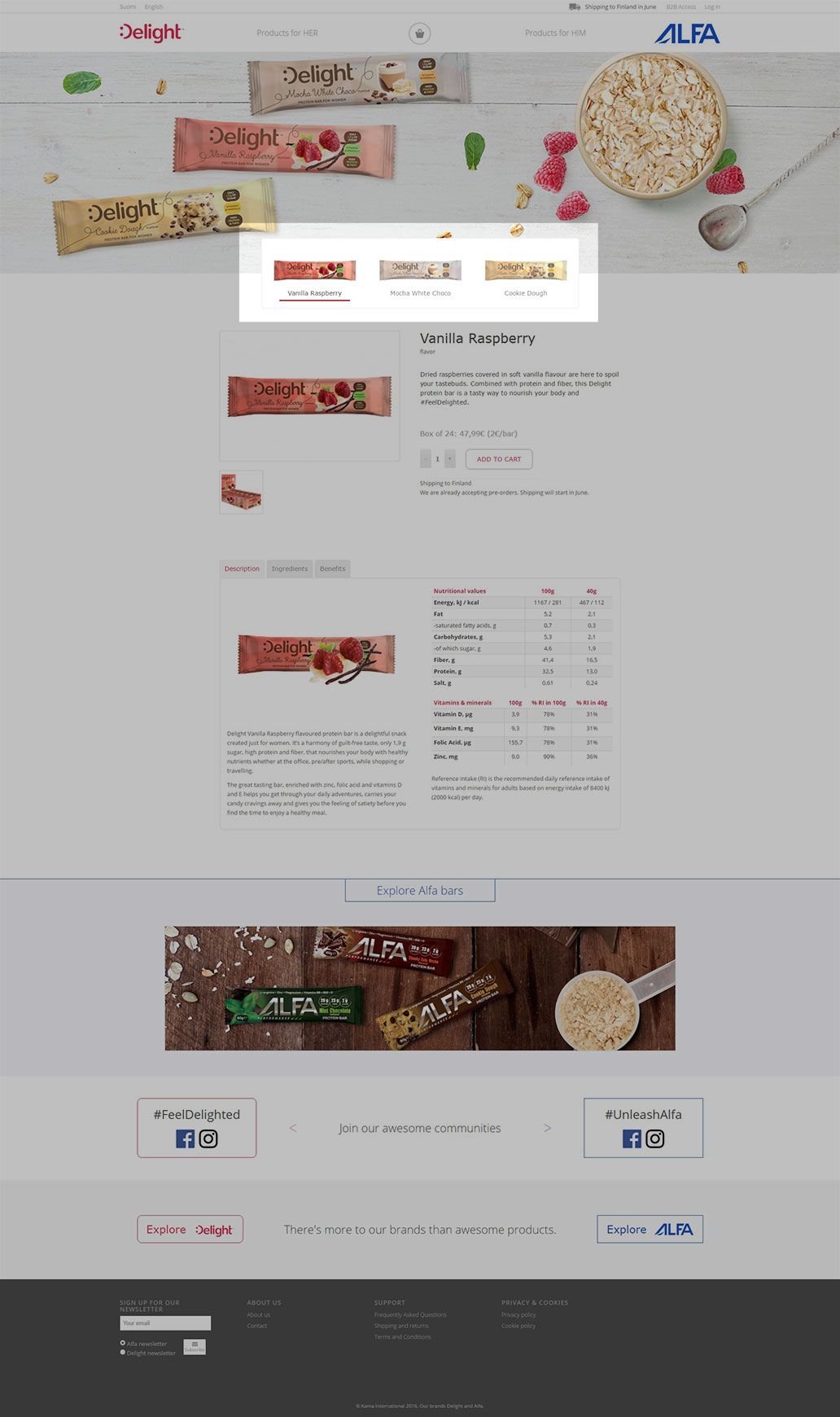 Presentation sites
We included the description, accentuated the benefits, ingredients and nutritional value of each brand. As social media is a very important marketing channel our client wanted to work on further, we included a call to action and showed latest published photos on both platforms –  Facebook and Instagram.
Feeldelighted.com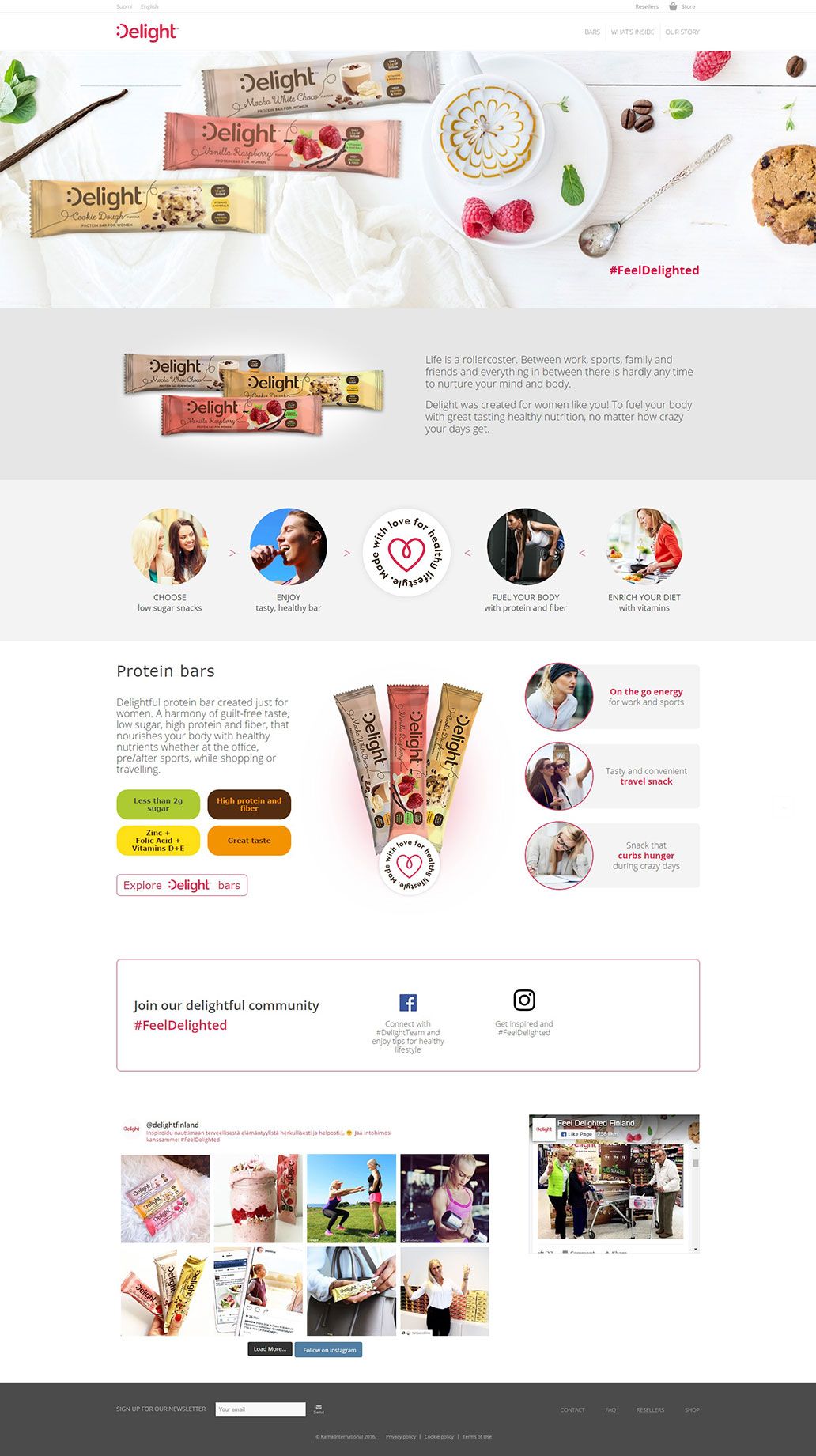 Unleashalfa.com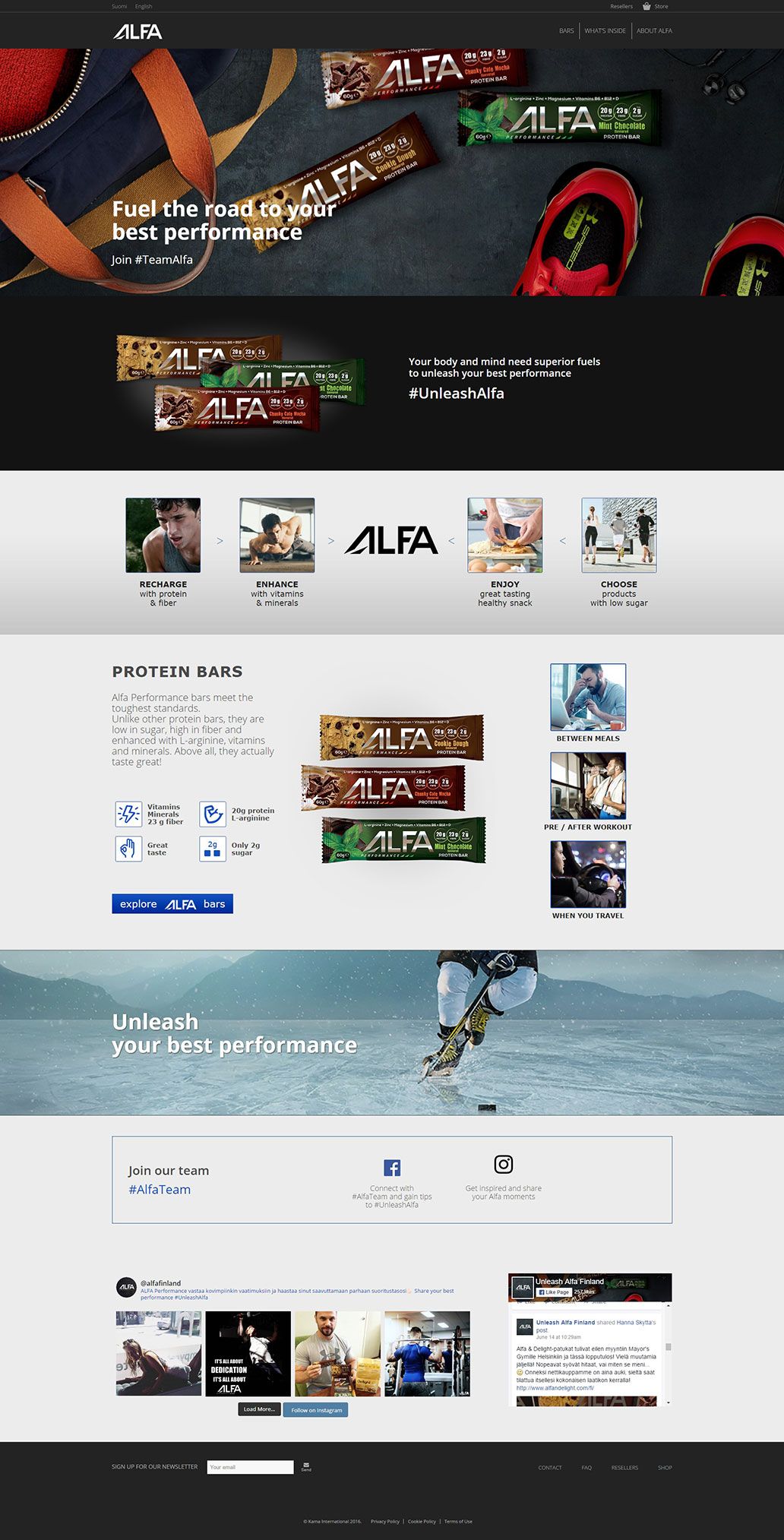 Product page description
Considering the fact that both types of bars are using only high quality ingredients, we dedicated a lot of space to a description and detailed ingredient lists. All the ingredients are explained in further detail and compared with other types of foods to make clients understand better why they are so important for optimal body function.
Feeldelighted.com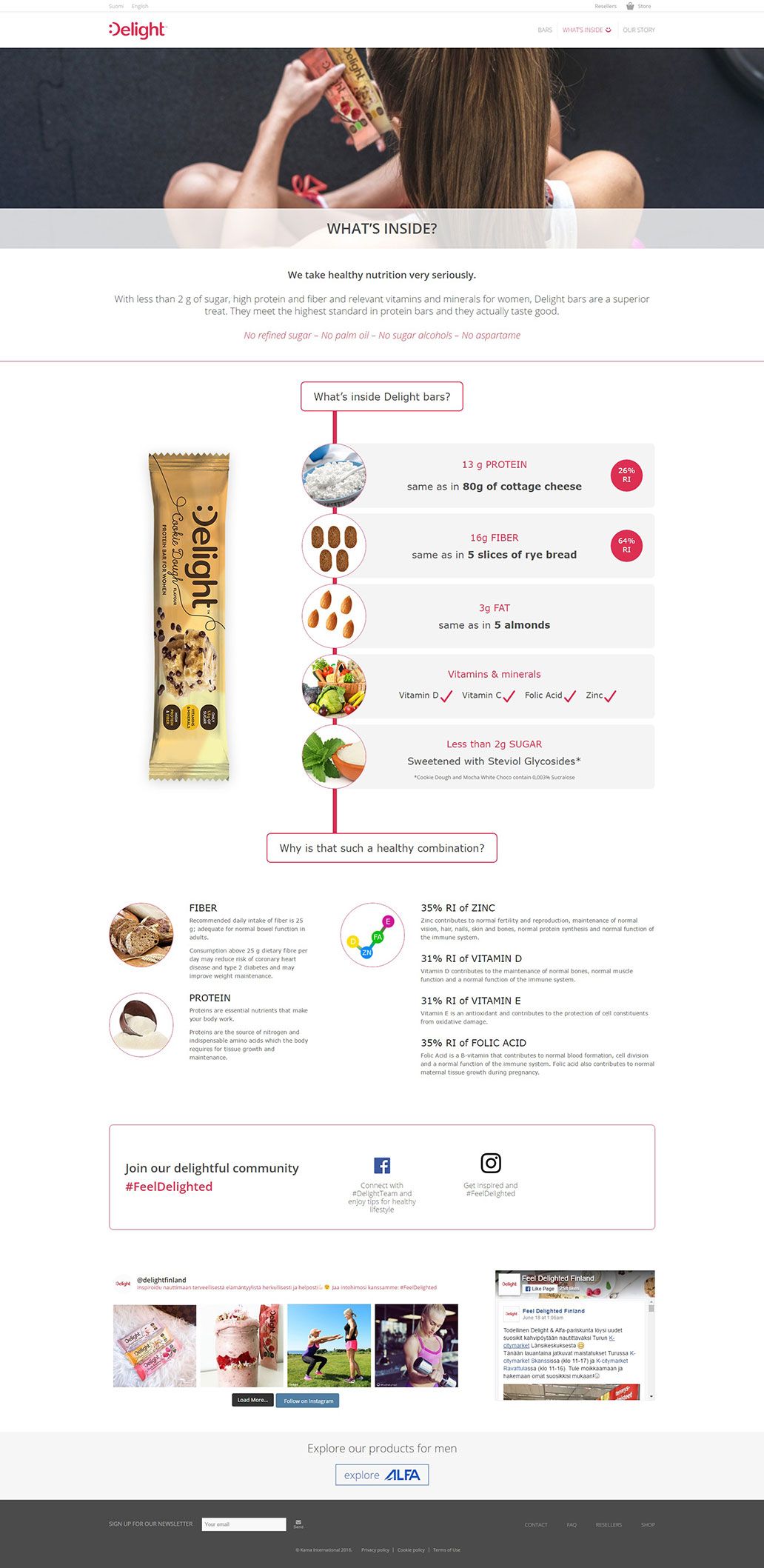 Unleashalfa.com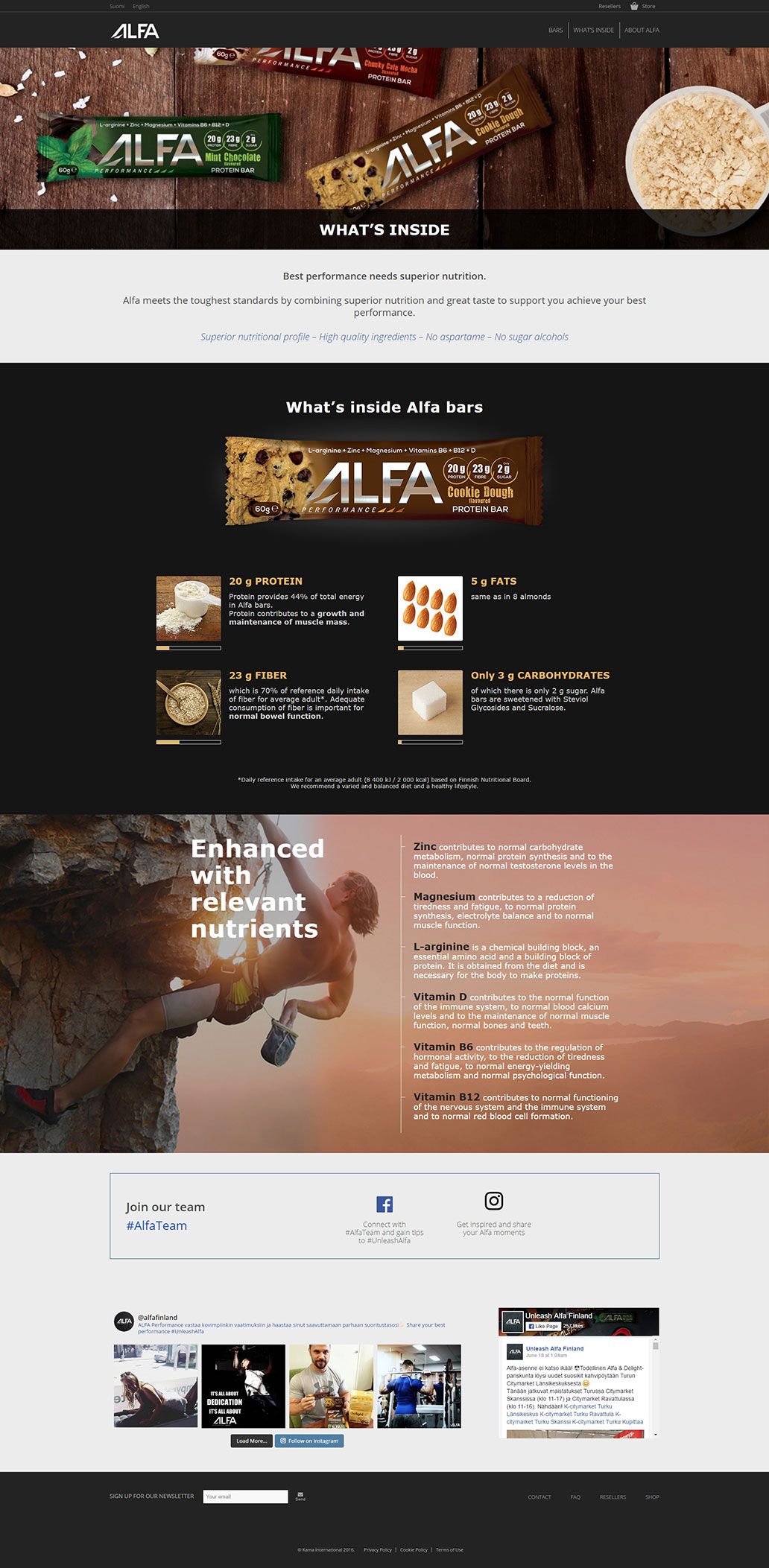 Error 404